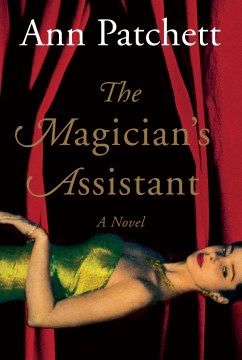 The Magician's Assistant
Publication Date:9/17/2004
Copies Owned: 1
Available: 1
Details and Reviews
Publisher : Houghton Mifflin
Attribute:
Text to Speech Enabled

Synopsis:
A reissue of Ann Patchett's third novel, about a magician who dies leaving his wife to discover a lifetime of secrets he kept from her
Industry Reviews:
BOOKLIST
Sabine worked as an assistant for the magician Parsifal for more than 20 years. She was always in love with him, but he...
BookPage
What is a magician's assistant to do when her magician dies? If she's strong and lucky, she learns to create her own...