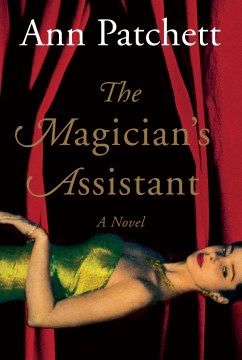 The Magician's Assistant
Publication Date:9/17/2004
Copies Owned: 1
Available: 1
Details and Reviews
Publisher : Houghton Mifflin
Attribute:
Text to Speech Enabled

Synopsis:
After the death of Parsifal, a homosexual magician, his female assistant and wife journeys from Los Angeles to Nebraska in search of the man's hidden past and discovers his estranged family, as well as the love she has always been denied. Reprint. 50,000 first printing. $50,000 ad/promo. Tour.
Industry Reviews:
BOOKLIST
Sabine worked as an assistant for the magician Parsifal for more than 20 years. She was always in love with him, but he...
BookPage
What is a magician's assistant to do when her magician dies? If she's strong and lucky, she learns to create her own...